Permanent hymenoplasty Clinics & Doctors İstanbul Turkey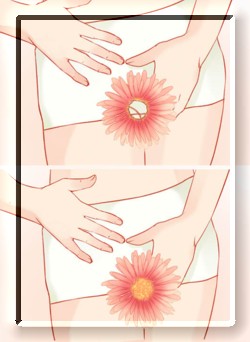 Permanent Hymen Repair Technique
Permanent Hymen repair will last until your hymen is broken again.
Your confidentiality and privacy will be maintained strictly, as a policy of Turkey Mitera Clinic for any gynecologic procedure of female genitalia.
DrNevra is expert and experienced in Flap Method Permanet Hymenoplasty surgery, even in difficult cases, with international certifications and trainings.
Can Permanent Hymenoplasty Guarantees Virginity?
Yes. Permanent Type Hymenoplasty is a method of restoring the integrity of a torn hymen, so signs of the hymen can be assumed.
Hymenoplasty Types
There are 2 different types of hymen reconstruction, virginity repair, depending on the type of hymen and the shape of the tear.
• Temporary hymenoplasty surgery
• Permanent hymenoplasty surgery
Temporary hymenoplasty reconstruction or repair of the hymen: what is done is a repair, a corrective procedure.
Permanent hymenoplaty surgery is also known as lifetime long term repair or permanent repair.
How is Permanent Hymen Repair Done?
In the Permanent hymenoplasty surgical procedure, the gynecologist creates a new hymen using tissue from the vaginal lip, flap. If there is not enough skin to repair the hymen, or if there is no hymen, the gynecologist can create one using a piece of the vaginal mucosa .
Bleeding occurs when the hymen ruptures, which is usually the result of a woman's first intercourse, so this type of surgery fuses the tissues to restore the "virgin" quality.
Any torn skin along the edges of the hymen is carefully and gently cut, after which the remaining tissue is sewn together, leaving a small opening. With the help of a surgical technique, the torn edges of the hymen are joined together.
During hymen reconstruction surgery, our expert doctors will pull together the torn edges of the hymen and stitch them back together. Then the surgeon sews the torn parts together - the sutures dissolve.
Do You Get Good Results After the Surgery? Are Bleeding Occurs?
Yes, Bleeding occurs when the hymen ruptures, which is usually the result of a woman's first intercourse, so this flap method permenent type of surgery fuses the tissues to restore the virgin quality.
After this "Laser Permanent Hymenoplasty" type of hymen surgery and without complications / subsequent intercourse usually ruptures the membrane, causing pain and bleeding.
Bleeding after "permanent laser hymenoplasty" is the same as with a natural hymen.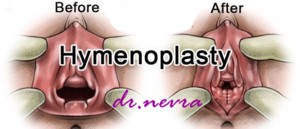 Best Hymen Repair Doctor İn İstanbul Turkey
If the hymen is planned to be fixed using the permanent flap method, this must be done by a gynecologist like DrNevra.
In laser permanet hymen repair surgery, the laser cuts tissue instead of surgery, so in addition to reducing bleeding, the healing process is also accelerated
Especially if the person performing this operation is an gynecologist surgeon, the restoration can be performed several times even on the same patient.
Safe Guarantee Hymen reconstruction surgery is an outpatient procedure that can be performed right in our office and usually takes less than an hour under local or sedation anesthesia.
Permanent Hymen Repair Surgery Cost in Turkey İstanbul. Best Price Hymen Repair 2022 & 2023 & 2024
Now as you know all about what is Permanent Hymen Repair and you must be wondering about the Lifetime Hymen Repair Surgery Cos t. İn Turkey İstanbul the price is 1500 – 2000 USD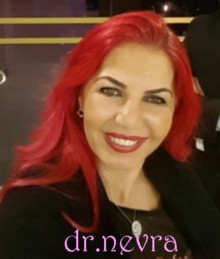 Hymen Repair Clinic İn İstanbul Turkey Contact


Hymenoplasty, Hymen Repair Prices Hymenoplasty Clinic İstanbul Turkey
Hymenoplasty clinics best in London UK, Hymen Repair Center


How to Contact Us:
Best Hymen Repair Clinic İn İstanbul
Be Careful!; No name doctors and fake clinics that you might stumble upon on the internet could be a serious risk to your health.
To contact Op.Dr..Nevra and talk to her personally to get information on all examinations and procedures message on call ( +90 532 3540553 on Whatsapp.
Always make contact with your doctor, no matter the speciality, before travelling in for examination and procedures.
We are legal and safe clinic in İstanbul for foreigners and licensed by the Ministry of Health.